That's right,
Red Fez issue number 46
has launched and I am happy to share the
new events page
, as well. This page will give you details about many of the upcoming summer readings, like Bread Workshop, Toxic Abatement, Oakland BEAST Lit Crawl, and ZYFEZ 2, Oakland. You can also find out more about Toxic Abatement on the
Fashion For Collapse
page which has reader bios. ZyFez 2 is going to be huge this year in Oakland and you can see a full list of readers at the new ZyFez
page here. 
 ZyFez is a joint event of Red Fez Publications and Zygote In My Coffee. There will also be a ton of new releases of books that week including the ZYFEZ Toledo anthology, new chaps from Citizens For Decent Literature, a project of The Literary Underground. New MUSTs. New zines. MiCrobes, matchbook poetry. Good things. New Blink Ink will be out shortly, and Poetry and Fiction at Full Of Crow. Submissions are open for MiCrow, see post below.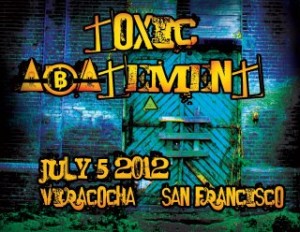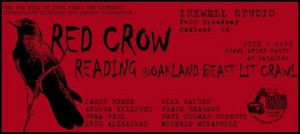 For information on any of this, get in touch with Lynn Alexander at lynnalx@gmail.com. And don't forget to tune in to
Project U Radio
on Thursday nights, 11:30 EST. See details and schedule at www.theliteraryunderground.org/projecturadio.  Thank you for supporting indie press. -Lynn
Please support our poets, writers, artists, and projects by spreading the word.