We are really happy to present the latest issue of Full of Crow's quarterly poetry- the Spring/Summer 2017 issue. You can read it
here. 
We appreciate the contributors below and hope that you will check out their work, support them, connect with them, and maybe check out their projects and books.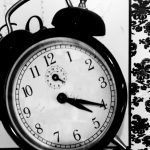 We have published thousands of poems since 2009, featuring poets from all over the world, from "experienced" "prize-winning" "established" writers to students who have never submitted and decided to get in touch to inquire. We are open to all, and we believe in the need for space. This issue features:
Jim Zola
Mark Young
Sue Blaustein
Charlotte Ozment
Mark Antony Rossi
David McLean
Paul Ilechko
Robin Wyatt Dunn
Zak Mucha
Adrian Slonaker 
Divya Manikandan 
Gale Acuff
Derick Varn
Alainah Aamir 
Bob Eager
Milenko Zupanovic 
Larry Thacker 
JJ Campbell 
Michael Marrotti  
Joel Schueler 
Dan Abernathy
Brad Mason Hamlin 
Keith Mark Gaboury 
B. Diehl 
Benjamin Blake 
Jeff Bagato 
John Swain
Clara Burghelea 
Rus Khomutoff
Rose Aiello Morales
Greg Dotoli  
John Grey 
Ross Vassilev
Gary Beck
Seth Jani
Jariah Ghost
Scott Wozniak 
Mark Cunningham
Kofi Forson 
Alan Britt
Anggo Genorga
Ken Allan Dronsfield
Tricia Knoll 
Michael Lee Johnson 
Tamer Mostafa
Malkeet Kaur 
G David Schwartz
Please support our poets, writers, artists, and projects by spreading the word.