Broadsides and Chapbooks
Full Of Crow Press has produced poetry chapbooks and broadsides intermittently since 2010. Some of our print publications are now available in digital formats and ebooks.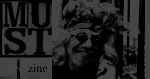 MiCrobes: Tiny poetry and matchbook size books with poems and very short microfiction. Corporeal Flux: Mini Zine of experimental texts and found words. MUST Microzine: A collaborative pocket sized printed zine Blink |Ink: Blink Ink used to be produced and published by Full Of Crow Press but after a few years-it has spun off- still edited by Doug Mathewson. Chapbooks: Last Winter's Leaves, by Michael Solender Burnt Palmistry, John Swain The Lights Will Inspire You, Andrew Taylor Plugged Poems, Aimee Delong Nineteenth Street Station, Paul Corman Roberts and more See our "Bookshelf" for a more complete listing of chapbooks, zines, and other publications.