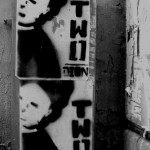 Full of Crow Quarterly Fiction and Poetry for October are now online:
Fiction
and
Poetry.
Thank you to our supporters and contributors! Full Of Crow Announces Pushcart Nominations: Doug Mathewson, For Blink Ink: Alexandra Isacson - Manhattan Corey Mesler - Dave and Grif and the Cat Asha Khalaladkar - The Icelander John Swain - Trampoline Salley Reno - Hotel Khadijah Dakota Taylor - The Passenger Michael Solender, For MiCrow: Our congratulations go to Linda Simoni-Wastila for her story "Cochinos" and to Len Kuntz for his story "Homebound". Both are featured in our summer edition
here.
Paul Corman-Roberts and Lynn Alexander for Quarterly Fiction and Poetry: "That Thing You"re Hearing" Vallie Lynn Watson (Fiction, October 2012) "Robin, With Her Eyes Closed, Running" Youssef Alaoui-Fdili (Fiction, April 2012) "Tennis Lessons" Stephanie Vernier (Fiction, April 2012) "Now And At The Hour Of Our Death" Lily Mack (January 2012) "Of The Language Expiration Speaks" Felino A. Soriano (Poetry) "Dune Lavender Clematis" John Swain (Poetry)
Please support our poets, writers, artists, and projects by spreading the word.