These are photos from New York City's Yippie Museum and Cafe, where Puma Perl and Big Mike host a monthly series of poets and performers. Jive Turkey: 11/15/10 LYNN ALEXANDER, AMY OUZOONIAN , FAUX MAUX, Poetry, Mayhem, More.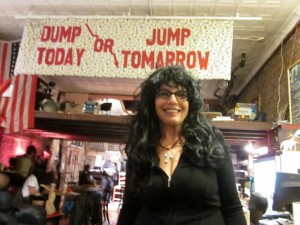 PUMA PERL: Poet/writer/performer/producer/curator. Her first chapbook,
Belinda and Her Friends
, published in 2008, was awarded the Erbacce Press 2009 Poetry Award in a field of over 1400 applicants; a full length collection,
knuckle tattoos
, was published in early 2010. BIG MIKE is the author of 2 books,
81 Pounds
and
Sibling Rivalry
and appears in the anthology One Millimeter, all published by Pretty Pollution Press. Big Mike is known for his performance art and was awarded Best Neptune in the 2004 Mermaid Parade in Coney Island. BIG MIKE and PUMA PERL are the co-creators of DDAY Productions, and produce and host poetry/performance events, including a monthly series at the Yippie Museum Café.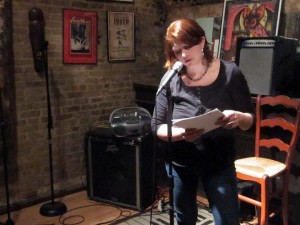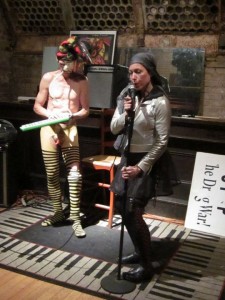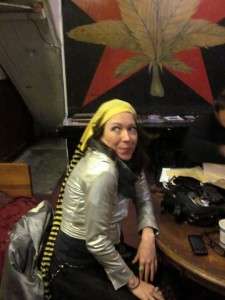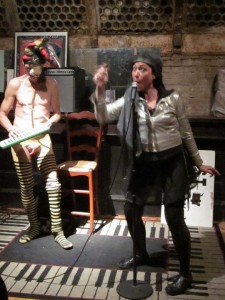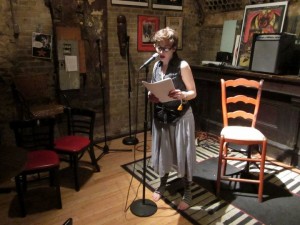 Aimee Delong and Puma Perl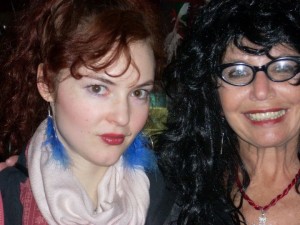 For more info about the Yippie:
ht
tp://www.yippiemuseum.org/