Poets are attempting to break the record for the longest poetry reading in Elyria, Ohio and you can watch it live on the web! You can see the live Snoetry video feed on my (Lynn's) blogspot
*here*
. Also information about the reading itself, if you are in the area and want to know more. I can be reached this weekend at lynnalx@gmail.com if you want to say hello.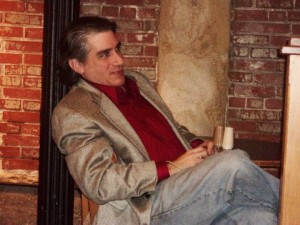 You can also watch it right on UStream. Search for John Burroughs or Snoetry Elyria (that's him, on the left) and chat us up! We will be able to see your chat messages in real time as everything is going on. I read at 10:30 p.m. EST on Saturday. We will have post-record breaking coverage of the event right here on the blog, with photos and video and more. Thank you to the warm and welcoming poets of Lorain County, OH!
~Lynn Alexander
Please support our poets, writers, artists, and projects by spreading the word.