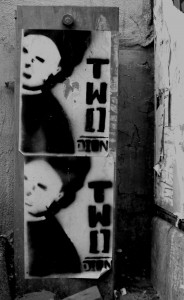 Full Of Crow Quarterly Fiction, October
ISSN:  2157-3530
"Ni" .  Oscar Wilde said a pessimist is "One who, when he has the choice of two evils, chooses both." Welcome to the October 2012 issue of Full Of Crow Fiction.
That Thing You're Hearing……Vallie Lynn Watson
One Hand Ritual…..Prathiba Wilson
The Reason For History…..Ken Poyner
Beautiful Dreamer…..Nancy Christie
The Moon…..Bud Smith
Rabbit…..Rebecca Bielik Zick
Famous For A Minute…..Samantha Memi
He Remembered…..Stephen Cooper
Skate Skate Skate Die Die Die…..Jack Hill
The Trench…..Paul Tristram
The Wild Rose and The China Doll…..Suzanne Conboy-Hill
A Little Girl In A Funeral Parlor…..Arif Khan
Full Of Crow Online Quarterly Fiction is produced by Full Of Crow Press And Distribution. Fiction is  curated and edited by Paul Corman-Roberts. To return to the main page for more online content such as poetry, reviews, interviews, flash, blog, and more please visit: Full Of Crow Online- Contents. Thank you for your support of independent art and letters.