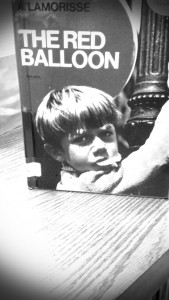 Full Of Crow Quarterly Fiction, February 2014
ISSN: 2157-3530
"Glut"
"Where is all the knowledge we lost with information?" -T.S. Eliot
Miracle On Shattuck….. Fernando Meisenhalter
Fuel Castle…. Bud Smith
John: The Magnificant! (my big dog) ….. W.J.P. Newnham
Plan C and D ….. Amber DiPietra
Our Last Summer ….. Na'amen Tilahun
Miss White's Story ….. Mather Schneider
A Girl In A Whirl With A Toy Of A Boy ….. Samantha Memi
The Condor Club ….. Steven Gray
How Josh Met Emily ….. Sean Taylor
All Of Your Others ….. Chloe N. Clark
Kali ….. Simon Friel
Full Of Crow Quarterly Fiction appears approximately every three months, edited by Paul Corman-Roberts, part of Full Of Crow Press. Full Of Crow is an evolving and confusing press that involves intermittent print projects and radio and performance, alongside the consistent staples of online fiction and poetry. We are now turning our attention to the next issues of fiction and poetry, submissions open, and nurturing a monthly poetry and performance series in Oakland as well as the annual Toxic Abatement festival in the bay area generally planned near the week of the Beast Crawl in Oakland. Keep an eye on our blogs, social media bullshit, however you keep in touch so we can stay in touch with YOU and WE can all do things together.
April, 2014 Fiction Submissions: "Brocade". Check out the fiction past, be part of the fiction future. Submit to Paul Corman-Roberts. fiction@fullofcrow.com.
Send Poetry to Lynn Alexander at poetry@fullofcrow.com.