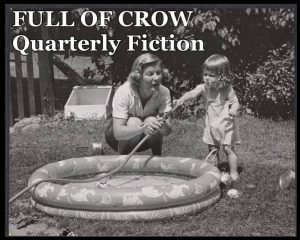 Full Of Crow Quarterly Fiction, July 2016
"Dialogue"
ISSN: 2157-3530
Welcome to Full of Crow Quarterly Fiction– back after a break. We appreciate your patience and your support. Thank you to our fiction editor, Paul Corman-Roberts, for a great return issue.
"Fiction is like a spider's web, attached ever so slightly perhaps, but still attached to life at all four corners. Often the attachment is scarcely perceptible." -Virginia Woolf
Many of these pieces feature dialogue- interactions between characters in odd scenarios, on that web. We will be linking these stories to our social media pages and blogs and invite you to share your thoughts with our authors. Thank you to our contributors.
"Dialogue" July 2016
Codependent Some More……Fernando Meisenhalter
How We Are Unraveling……H.B. Rubin
Ghost Of Holiday Present……Mark Antony Rossi
Turtles In The Classroom……G. David Schwartz
Cabin Pressure……Alina Stefanescu
That Night In Boulder City……Nathan Graziano
Jack Nicholson Was Here……Steven Gray 
You Buy The Book You Want To Read……J DeSalvo
And This Is Who We Fear…… Victor Clevenger
Ted's Tender Trophy……Kristen Caven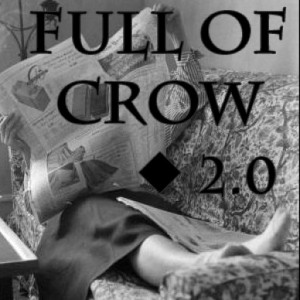 Next Issue: February 2017 "Other"
Submit:  fiction@fullofcrow.com
We have two facebook pages- one for Full Of Crow Press with events, readings, submissions, and more- and then a page for Full Of Crow Poetry, which mostly features poems from the archives. We also post on Twitter. The main goal is to promote the writers in our issues, as well as readings and projects and good things from other presses. Following helps us tag you when we post links to your work.
Full Of Crow is still edited by Paul Corman-Roberts and Elynn Alexander.(Lynn)
Check out the links below for more Crow-ness.