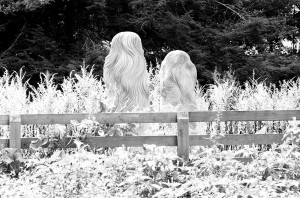 Photo: Doug Mathewson
Full Of Crow Fiction first appeared online back in 2009, in a monthly format. In 2010, we started to organize the fiction into quarterly issues in January, April, July, and October. Generally, a search will yield the results that you are looking for in the sections of our site.
These author archives span from January 2010 to the present, listed alphabetically by author's last name. To see a list of contributors by quarterly issue, please see Contributors.  Each story has a contributor bio at the end, if provided at the time of publication. Please note that these archives pertain to Full Of Crow Quarterly Fiction only.
Please see the end of the index for our statement about permissions and contributor privacy.

Acevedo Jr., Jesus: Duane Reade Blowout
Agguire, Forrest: Passing
Akin, William: The Amateur Cryptozoologist
Alaoui-Fdili, Youssef:  Robin, With Her Eyes Closed, Running
Allen, Christopher: The Wishing
Anderson, Stephanie Bryant: Eight Dead Men In The Basement
Andrews, Mark James: Assisi Triptych
Appelquist, Iris: Tyke
Atwood, Kristin: Mind's Eye
Basden, Barry: Rainier
Beckman, Paul: When Opportunity Knocks
Biel, Thomas: Instantaneos
Bielikzick, Rebeca:  Rabbit
Binger, Glen: Solace In Colors
Bledsoe, C.L. : The Tooth
Bogart, Laura: Your Name Is No
Bowen, Andrew: The Storyteller
Campbell, Sam: Desolation Pub And Passion Rock
Caro, Anna: Navigations
Carter, Pete: New Addition
Christie, Nancy:  Beautiful Dreamer
Church, Missy: Snot
Claffey, James : generosity
Clark, Chloe N.: All Of Your Others
Coleman, Wendy Ashlee: Primal
Collins, Sherri: Like An Ant Farm
Conboy-Hill, Suzanne: Arthur's Stone
The Wild Rose and The China Doll
Conor, Kilian: Silver
Cooper, Stephen: He Remembered
Craig, John: Hunger
Crisman, Robert: A Dream Lay In Wait, and Roanne Smiled
Crow, Tres: Lil' Smokey
Cotrone, David: Between The Burns
Davenport, Leon Jackson: Westbound

Davis, Daniel W.: Stony Creek
David, Lachlan: Clock Watchers
Dawson, Andrew: The Magic Snail
DeLong, Aimee: Laundry Time
DiPietra, Amber: Plan C and D 
Downey, Natalie: Mouth Full Of Teeth
Drehmer, Aleathia: The Runner
Drinen, Ben: Snake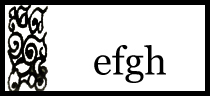 Eastwood, Robert: Poems At The Cafe' Assisi
Ewing, Kathy: My Mother Herself
Farleigh, Kim: Find The Black Box
Fenster, Tim: Won In A Million
Field, John S.: A Broken Clothesline
Friel, Simon: Kali
Fulco,Richard:  Walt's Yellow Shirt
Futhey, Jacob: The Tour
Gaber, Philip: The Bright Coming Morn
Gesner, Lewis: Tom, Todd, and Jimmy
Gill, Sean : The King Of Far Rockaway
Glasenapp, Amy: Edwina
Gray, Steven: The Condor Club
Greiner, John: Three Thieves and the Carpet King, 14th Street, Radio Midnight

Godwin, Richard: The Tempting, and The Yielding
Goller, Josh: Music In The Floor
Hall, Barbara: Bridge Of Fireflies
Hanson, Kip: The Last Carol
Heimler, Heidi: Full Circle
Henry, John H.: Franz Kafka Didn't Write This Story
Herman, Ilan: The Confession
Hill, Jack: Skate Skate Skate Die Die Die
Hill, Verity: Gaia
Hickson,James:  Youth Of An Artist
Holtschulte,Neal:  The Small Window
Humphries, C.M.: Lovely Weather In Long Brooke

Jansen, Bernard: Standing Up For Peace
Jones, Brian Ted: Pride And Fall Of A Favorite Son
Kaye, Robert: Donation
Keating, Kevin: Box
Kelly, Ryan: The Death Of Mary Kline
Khan, Arif: A Little Girl In A Funeral Parlor
Knauss, Jessica: True Superstition
Krull, Christopher: Triple A Does Branson
LaBounty, David: Of Origami And Doubt
Lambert, J. Michael: Clipped Wings

Landfield, Joel: I SAY OH MY AND A BOO HOO
Chicharonnes, Poem About Breaking And Entering #7
Lasala, Miguel : Uncle Max 
Long, Stan: Deep Sixed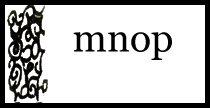 Mack, Lily: Now And At The Hour Of Our Death
Madden, Stacey: Eggs Blackstone
Manivannan, Sharanya: The Soma Drinker Praises Himself
Mannion, Stephen: Washington And Lark
Marshall, Cynthia K.: Satiety
Massoud, Rasmenia: Sanity Scars
Mathewson, Doug: Bread Knife
McBrearty, Jenean: The Boy From North Carolina
McCashin, Fiona: Girl, Girl, Boy
McDaris, Catfish: Swimming In Eternity
McDonald,Jeffrey:  Big Wheel
McKenzie, Karen: Roger's Belly
Meisenhalter, Fernando: Miracle On Shattuck
Memi, Samantha: Famous For A Minute
A Girl In A Whirl With A Toy Of A Boy 
Mendenhall, Allen: Communitas
Milosevic, Mario: The Lost Day
Misener, Shawn: Cookie Monster's Harem In The Sky
Meuel, David: Megan From The Men's Group
Miller, Jeffrey: Milk Money From Mom
Miller, Robert John: Two Men
Mizrahi, Mark : Narrow Exits
Moorad, Adam: Baby
Moore, Katie: Making Lists of Life And Death

Muise Jr., Kenneth M: Two Dollar Coats
Mullen, John: The Breast Center
Mumford, Carrie:  Tiki Bar

Murphy, Christina: Itching
Nelan,Valerie: And The Horse You Rode In On

Newnham, WJP : A Hollow E'en
John: The Magnificant! (my big dog)
Orgrease, Gabriel: Directions
Osborne, Yvonne: Canary
Piech, JC: The Ceiling Face
Poyner, Ken: The Culinary Advance
           The Science Of Books
Price, Erika : The Fire Is Not Genetic 
Primak, Nadya: Victory

Rachel, John: Spider Man
Rainey, HK: Cyclops
Ramirez, Brehanna : God's Rejection
Rathke, Edward J: Tracks Of Time
Reep, Mark: Last Bell
Reiff, AE: The Armors of Ummim
Robbins, David: The Educator
Romano, Michael: The Five Hundred Year Old Brain
Rossner, Rena : Dreams Made Flesh
Roth, Catherine: A Day Without A Brain
Runge, Karen : Angels Drink Martinis
Ryan, Aidan: The Fading Dream
Sauve, Mike : S.S. Pocks
Schaekel, Timothy: The Bear Of Memories
Scheer, Wayne: Confessions Of A Peeping Tom
Schneider, Mather: Miss White's Story
Schoonover, Kristi Peterson: Jingle Shells
Schwartz, Peter: There Is No Animal Evidence To Prove How Human We Are
Shimoyana Spencer, Penelope : Crow
Sindell, John : Beauty Interference
Smallwood, Carol : A Literary Allusion
Smith, Bud: The Broadsword
Fuel Castle
Smith, Linda Morgan: Hidin' In The Shuga
Socol, Garrett: Anatomy Of A Blogger
Solender, Michael: Farewell, My Porcupine
Southbridge, Coyote: Light My Fire
Sparling, George: Killers
Spinazzola, J.: Hillocks And Bellies Like Thumbs
Stevens, Tom: One Last Gift
Strattner, Larry: Richard Hunt, Artist, Ponders Flash Fiction

Strong, David: Three Books
Suhr, Kim: Deer Camp, Necessary
Sundgren, Andreas: Names
Tanzer, Ben: Ain't No Reason
Taylor, Gail: Night Class USA
Taylor, Sean: How Josh Met Emily
Thornbur, Alex: Emerald
Thorpe, J.: Tommy And The Demons
Tilahun, Na'amen: Our Last Summer
Tristram, Paul: The Trench
Townsend, Tracy Scott : Surprised To Know 
Tuite, Meg: Footfall
Tuttle, Ian: Lucky 13

Van Der Have, Milla: For The Sound Of New Shoes
Vaughan, Robert: The Hazards Of Moving In With A Couple
Vinnitsky, Gina: Perfectly Preserved
Vernier, Stephanie: Tennis Lessons
C. Wait : Puddle Thing
Watson, Vallie Lynn:  That Thing You're Hearing
Wiezorek, Jan: Chomp
Wilson, Dawn: Duck Week
Wilson, Prathiba: One Hand Ritual
Wellman, Nathan: Her Eyes Were Blue
Wells, Edward II: needle, needle
Westhale, July: The Expiration of Alloy
Willoughby, Megan: Flick
Winter, Kevin: The Eating Of Thaddeus Little
Wise, Edythe: Trolley Park
Wittenberg, Offbeatjim: A Real Milton
Whitworth, Casey: Plastic Bags Full of The Past
Wong, Nicolette: The Watchman
Woods, Christopher: Photography

xTx: Thirty Is The New Kill Myself
X, Jezebel Delilah: Conversations w/ Lil Wayne
Zabrisky, Zarina: A Compulsive Shower Taker
Zickgraf, Catherine: The Unredeemed, Streaming Through The Speaker
October 2009: Jodi MacArthur (Featured), Peter Schwartz, Audree Flynn, Marc Lowe, Dimitra Andreadaki, Bill James, Michael Solender, Leon Jackson Davenport, Brent Powers, Pierrino Mascarino, Caleb J. Ross, Wayne W.H. Wolfson, Luis Rivas, Margaret Christi, Sal Buttaci, Digby Beaumont, Brian Bahr, Nathaniel Tower, Keith Rawson, Jason V. Brock, Justynn Tyme, Jeffrey S. Callico, Ilan Herman, Devin Drover, M.E. Purfield, G. David Schwartz, Erin Cole, Bradley Mason Hamlin, Beto Palaio, Roberta Lawson, Rebecca Gaffron, Gabriel Orgrease, Paul Corman-Roberts, Mathias Nelson
July 2009: Michael Cuglietta, Jeff Lacy, Jeffrey S. Callico, Gabriel Ricard, Beto Palaio, Michael Solender, Angel Zapata
June 2009: Jason Michel, Janice Colman, Robb Todd, Stan Long, Hollie Loveless, Doug Mathewson, Arthur Chertowsky, Jaria Cecil Sowl, Steve Calamars
March, April,May 2009: These were the first issues of Full Of Crow Fiction, and we are particularly appreciative of the contributors who started this adventure with us:  Ben Nardolilli, Jack Swenson, Matthew Dexter, Sheldon Lee Compton, Mel Bosworth, Joseph Grant, Jarrid Deaton,  TR Healy, Lynn Alexander, Paul Corman-Roberts, Kristin Fouquet, Brent Powers, Jason Michel, M.E. Purfield, Doug Mathewson.
Statement On Rights And Permissions: We believe that authors have and retain the right to their creative work, and to the extent they deem reasonable- the right to control the use and reproduction of their content. We prefer to run pieces exclusively for the month of publication and we prefer unpublished work, but we are not fanatics about the control of your intellectual property. We make exceptions at our discretion, and have and will publish work that might have appeared elsewhere, although this is generally the exception and not the rule.
In doing so, we do not intend to knowingly infringe on the policies of any other press or publications. If you have concerns about a rights issue, please feel free to contact an author directly so they can inform us of desired changes, or contact Lynn Alexander, Editor and Producer of Full Of Crow Press and Distribution at lynnalexander@fullofcrow.com. We generally make changes at the specific request of our contributors, and we do not share information with other parties. If you would like to get in touch with a particular author and have not had success with attempts to do so, we would be happy to pass along a message but will not share identifying information. Thank you for understanding.
We try to keep the information for our contributors as accurate as possible, and make timely updates when requested. In the regrettable case of errors, please let us know so we can correct the information. If you have any questions about web issues, corrections, additions, or concerns-please feel free to contact Lynn Alexander at lynnalexander@fullofcrow.com.
We feel strongly that your work is your own, and while credit is nice, we don't really ask much from you beyond the use of your words.