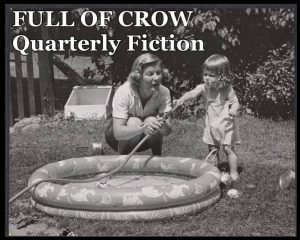 Ghost Of Holiday Past
by Mark Antony Rossi
I just escaped from a holiday party terrorists decided wasn't worth a bullet.
I needed some air from the fake stench of importance.
I needed a glass of Chilean red wine and a smart phone with a full battery.
I needed an intervention to take back my balls locked in my wife's big purse.
But instead I ran to the door like a homeless whore hoping to never see these boring bingo players again.
Mark Antony Rossi's poetry, criticism, fiction and photography have appeared in The Antigonish Review, Another Chicago Review, Bareback Magazine, Black Heart Review, Collages & Bricolages, Death Throes, Ethical Spectacle, Gravel, Flash Fiction, Japanophile, On The Rusk, Purple Patch, Scrivener Creative Review, Sentiment Literary Journal, The Sacrificial ,Wild Quarterly and Yellow Chair Review. http://markantonyrossi.jigsy.com