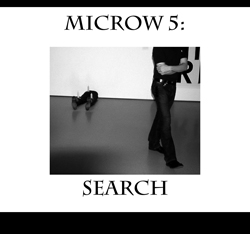 Download the latest issue of MiCrow (click above), the semi-annual flash fiction collection from Full Of Crow.
The issues of MiCrow are PDF (downloads) collections of short flash fiction produced in the Winter and Summer. MiCrow is edited by Michael J. Solender. Full Of Crow Press content is managed and produced by Lynn Alexander. The current editors at Full Of Crow include Michael J. Solender, Lynn Alexander, Aleathia Drehmer, Paul Corman-Roberts, and Doug Mathewson.
Please use the links to find submission and other information. Feel free to download the file, share it, spread the word. Your support is appreciated and your contributions valued. Thank you- writers, artists, readers- from all of us at Full Of Crow for another great issue of MiCrow.