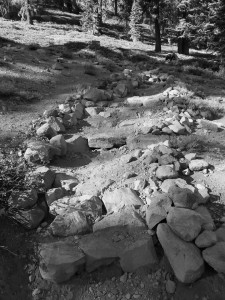 Full Of Crow Poetry, July 2013.
ISSN #2157-3549
We have been at this for over four years. Many have been at it longer, but in the world of small/indie press, this isn't too bad! Obviously, we could do a thousand things better or more often or with color or without color and we get it- our aesthetic lacks pop and badassery and nothing sparkles or blinks. Our design is optimized for READING. Text. Sure, we have fonts and can make your poem look like it was written on a tampon but honestly, we are just happy when we get our poets' spacing right. We want to be able to actually read your words. The stark cold crow stays.
We do hear you about the e-readers and digital formats, and this is in the works. Backtrack…It has been in the works before but one thing to consider is how many people change their poems or bios after the fact, and want them adjusted even YEARS later. Trying to imagine this with kindle and print makes our eyes twitch in unison. We will try our best to go in this direction.
Submissions from November-January will be considered for the online issue (what you are looking at) and we also invite poets with work in our archives to give us permission to make kindle versions available. These will be free, and as usual, none of us earn anything. This will just be another format and another way to get your words out. Please see above tabs for more information about Full of Crow Poetry. Thank you.   -Lynn Alexander, Editor/Producer
Full Of Crow Poetry- October 2013
Featuring photographs by Chansonette Buck (see above), poetry from new and returning poets, and a new section where we will share our bookshelves, stages, and airwaves. (find out more, here) Welcome to Full Of Crow Poetry, October 2013, Featuring: