PRATE Interviews is a section of Full of Crow that features interviews with writers, poets, artists, independent publishers, activists, musicians- people from diverse backgrounds talking about who they are behind their work, in their own words.
Full Of Crow has evolved into a labyrinth of sections, projects, and publications over the years, all contributing in some way to our mission of exploring and celebrating the work and creative talent of the independent press.
Contact:  elynnalexander@fullofcrow.com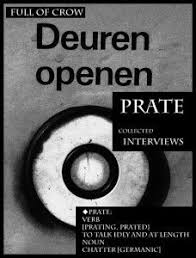 Thank you for supporting our poets, artists, creators.
Please see our interviews below.